As new CDC guidelines allow for vaccinated individuals to be indoors without masks, businesses are struggling to figure out an exact processes for planning a return to normality. Demonstrating vaccination statuses is incredibly important. ImmunaBand's proprietary enterprise portal will allow businesses to outsource the certification process and handling of an employee's vaccination documentation, as well as the COVID-19 booster notifications, which will become increasingly complicated.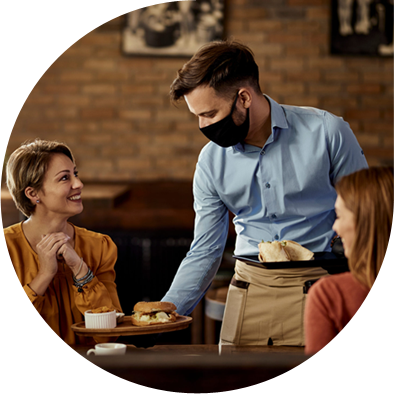 Tens of thousands of businesses and individuals have already purchased. For businesses, we provide the following:
Approval and storage of Vaccination records in our HIPAA compliant database

Booster notifications based on vaccination date and type

Customized ImmunaBand bracelets with QR for easy visual demonstration of vaccination status

Up-To date alerts in regards to Breakthrough rates and COVID related news

Electronic copy of the CDC vaccination card is possible via the QR code on the ImmunaBand metal plate.
Proprietary Vaccination
Management Portal
Management portal is a subscription based service for our larger enterprise partners. Contact us to enroll today.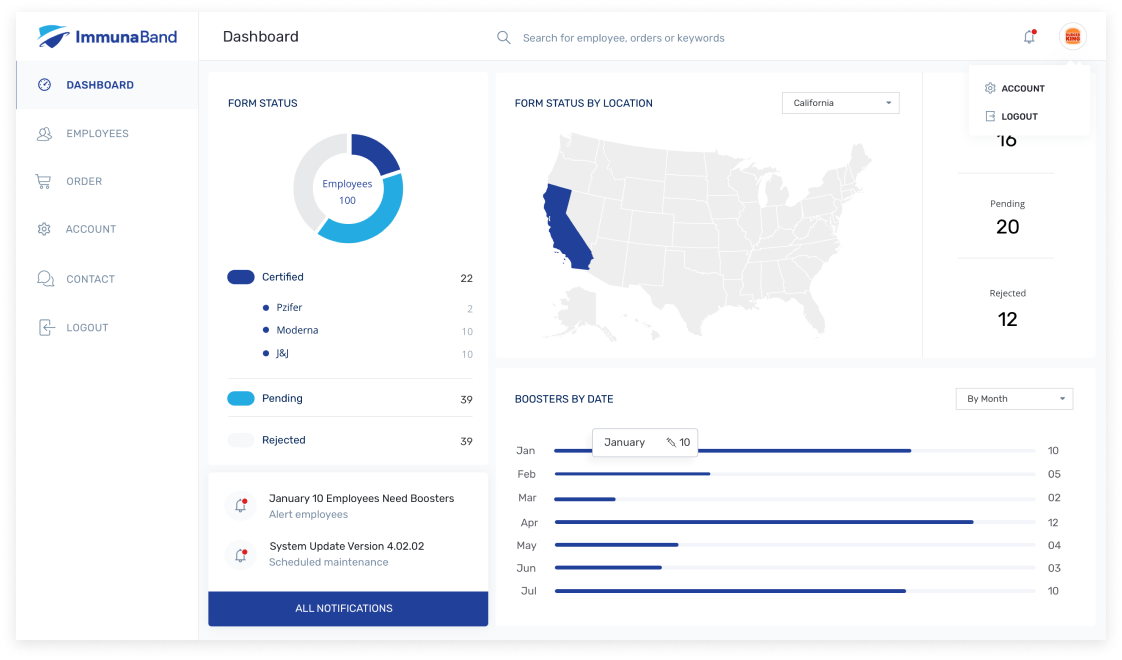 Example Businesses
That We Support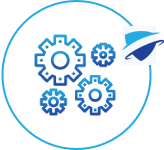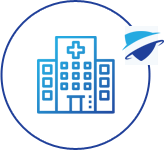 Nursing Homes & Hospitals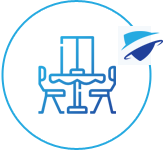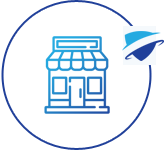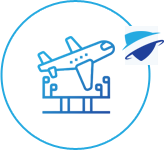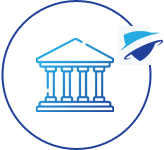 We Will Contact You In Regards
To Placing An order

Fill Out the Contact
Form Below

We Will Send Over An Order
Proposal With Quantity Based
Discounts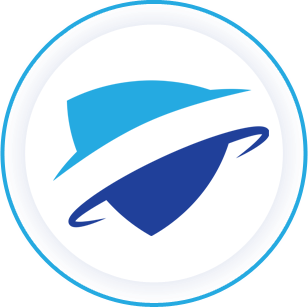 We Will need your employees to create an account and upload proof of vaccination

For Certain Order Sizes, We Can Do Limited Customizations With Company Names/Logo

Two Solutions For
Getting People Back To Work
an adjustable blue silicone bracelet that physically and digitally demonstrates an individuals' COVID-19 vaccination status:
Reassures your customers and other employees that you provide a safe environment

Recognized as a symbol of vaccination – your employees will wear it with pride.

Serves as an incentive for other employees to get the vaccination.

Identifies those employees who have been fully vaccinated.

Structures workflow by identifying critical tasks that need to be carried out by employees that are vaccinated.
an enterprise portal enabling employers to certify employee vaccination records:

Approval of vaccination records for your employees.

Reminder of booster shots when the appropriate time comes.

Understand the current vaccination status of your workforce.

Compliance recommendations within the platform.
Solutions can be purchased together or separately.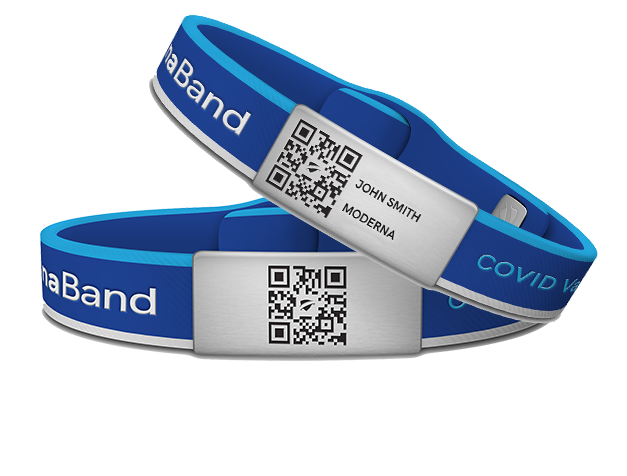 Please include your name and company.